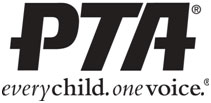 Welcome! Bayport Blue Point PTA COUNCIL 2023-2024
Purpose & Role:
The main purpose of the PTA Council is to develop leadership and to strengthen member units. Council membership is represented by delegates from each unit belonging to the council.

The council's role is fundamentally to inform, instruct and inspire the leaders of the units and to be responsive to their needs. Through councils, units have an opportunity to compare methods and projects and share successful experiences. The council may also find it advantageous to cooperate with other community organizations.

The Bayport-Blue Point PTA Council meets monthly, and invites members of the BBP administration and staff to speak and provide insight into the direction and developments within our school district.

Mission Statement:
Making every child's potential a reality by engaging and empowering families and communities to advocate for all children.

Why get involved with the PTA?

The PTA Units within our district have provided numerous opportunities for our children. Our PTAs have funded and coordinated various events such as talent shows, field days, student socials, family fun nights, curriculum related events, to name only a few. These programs promote a sense of community, and provide our students with educational experiences outside of the standard classroom setting. The next time your child comes home excited about an outside program that was brought into school, you can thank your PTA volunteers. Contact your local PTA unit for more information about the various activities they offer. They can also connect you with volunteer opportunities to help out this organization.
Volunteering helps you make new friends and contacts – ask your PTA representatives how you can get involved. You may be shy, but volunteering with the PTA will help you branch out and make more friends and contacts.


Volunteering is good for your mind and body - Researchers have found that people who volunteered had lower levels of depression. A recent research study conducted at Carnegie Mellon University shows that older adults who volunteer decrease their risk of hypertension, or high blood pressure, by 40 percent.


Volunteering brings fun and fulfillment to your life – Volunteering is a fun and easy way to explore your interests and passions. Volunteering with your child is a win/win situation. Spending more time with our children is what we are all about. Your child seeing you volunteer will help teach them the importance of volunteerism and helping others.